Curaçao has so much to offer...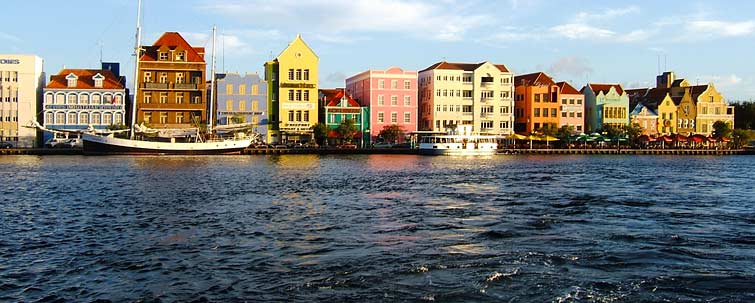 With its fascinating history and rich culture, not to mention flamingos, ostriches, scuba, snorkeling, windsurfing, and more - you'll want to get out and explore it all.
Must-sees include the island's capital of Willemstad, a UNESCO World Heritage Site famed for its brightly painted 18th century mercantile buildings arrayed along the Handelskade; the Queen Emma floating pedestrian bridge that spans St. Anna Bay and links both sides of the town.
You'll discover an amazing maritime museum, restaurants, the oldest synagogue in the New World, the renowned Chobo Lobo distillery (producer of authentic Blue Curaçao Liqueur), plus local food and souvenir stalls, casinos, shopping, history - there truly is something for everyone!
There's an intoxicating Continental vibe to the island. Plus, Curaçao is the most racially and culturally diverse nation in the world - 56 nationalities among 160,000 residents! In addition to Dutch, Papiementu and Spanish, English is commonly spoken and the U.S. dollar is accepted just about everywhere.
For detailed descriptions of each townhome and bungalow in our group, click here.